WELCOME TO OAK BLUFFS MARINA
As the largest marina on Martha's Vineyard, Oak Bluffs Marina is the long-time favorite of many boaters, and offers unrivaled access to the rest of the Island.
81 slips, 50 moorings, and can med-moor yachts up to 110'
Large-capacity launch vessel (hail "Oak Bluffs launch" on VHF 77)
On-site pump-out facility for vessels up to 40'; pump-out boat available for larger craft
Variety of activities for families, couples, groups
Nearby restaurants, grocery stores, liquor stores, bars and shops
Taxis, buses, and car and bike rentals nearby
New fuel dock with gas and diesel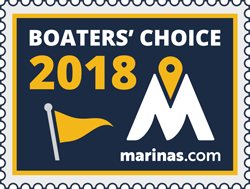 Here you will find specific information on the Marina itself, surrounding attractions, and a schedule of events for the upcoming season.
We are pleased to offer our customers another way to book a slip online using Dockwa at Oak Bluffs Marina. "Dockwa" is a safe and easy way to book a slip and offers a phone app to book directly from your smart phone.

Recreational boating:
The safe operation of recreational boats is permitted under the following guidelines:
Only persons from the same household should be together on a boat at one time.

No gathering or groups of persons from multiple households will be permitted on boat ramps, docks, piers etc., and all users shall practice strict social distancing.

All recreational crafts shall remain a safe distance apart. Tying boats or other crafts together is prohibited.

All recreational boating is subject to the discretion of local officials, harbormasters, and law enforcement.

All local rules, regulations, laws and Coast Guard requirements still apply.
NOISE BY-LAW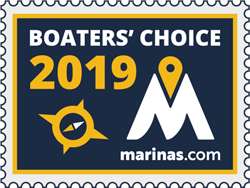 It is the responsibility of the vessel owner to check if they meet the decibel requirements before they come to Oak Bluffs. READ >
Oak Bluffs Marina offers Free Wi-Fi.